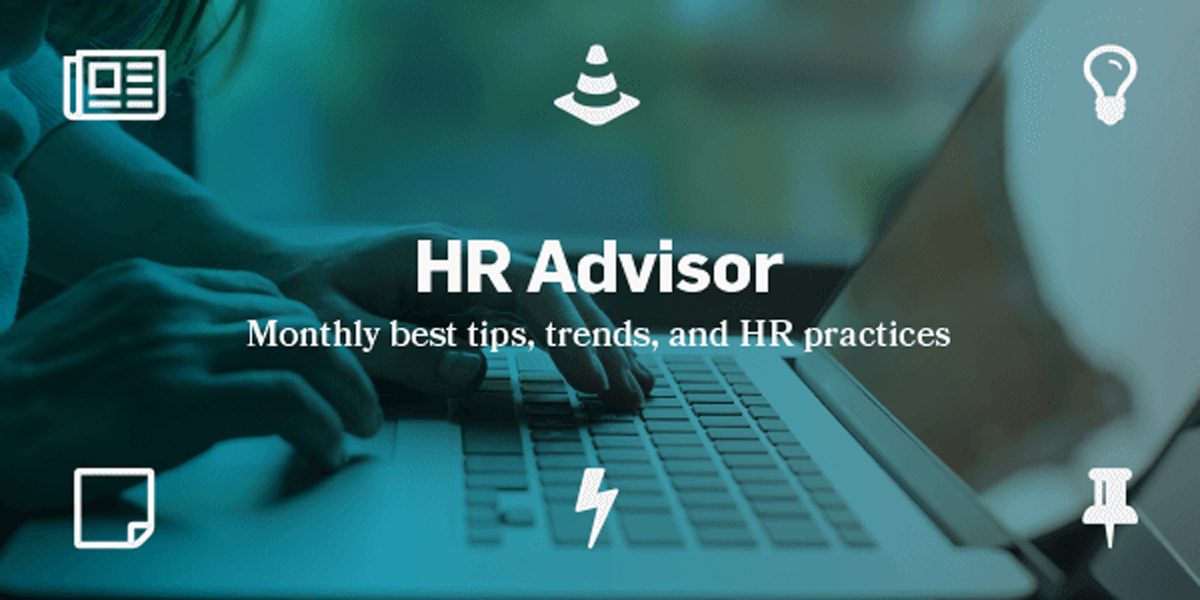 Welcome to the HR Advisor Newsletter! We have articles this month on hiring former employees, employee rights under the NLRA, misunderstood terms of the Americans with Disabilities Act, and managing your managers. Thank you for reading!
---
Five Reasons to Rehire Former Employees
It's not uncommon for organizations to have a policy against rehiring former employees. This sort of policy makes perfect sense with respect to troublemakers, poor performers, or others who left under a dark cloud. It's also understandable given that companies invest a lot of money training and developing their people, and employees who go elsewhere take that investment with them, sometimes to a competitor.
But times have changed, and expectations with them. Few employers these days expect employees to stick around for many years. Most know that employees will move between employers multiple times over the course of their career and that many of them will even change careers entirely, some more than once.
With the overall culture of employment having changed, individual organizations have updated their own culture to align with these new expectations. Not only are companies allowing eligible former employees to apply, some employers are even encouraging it! Here are five big reasons why you might consider doing the same.
---
Did You Know?
Many employers are still unaware that employees have the right to talk openly about their wages. This right was created by the National Labor Relations Act (NLRA), which became law in 1935.
The NLRA grants all non-supervisory employees (not just those in unions) the right to discuss their wages, benefits, managers, facilities, safety issues, and just about anything else that two or more employees might have a stake in. As a result, the protections provided by the NLRA are broad.
While these rights don't extend to supervisors, the definition of supervisor for the purpose of this law is quite specific and not based simply on an employee's title; many assistant supervisors and managers will have rights under the NLRA. Employers should also be aware that many states have passed their own laws about wage transparency that apply to all employees, including supervisors.
You can learn all about the NLRA as it applies to non-union employers by searching NLRA in the HR Support Center.
---
Four Misunderstood Terms in the Americans with Disabilities Act
The Americans with Disabilities Act (ADA) applies to a lot of organizations—all public employers and any private employer with 15 or more employees. Nevertheless, there's a lot of confusion about what the law requires and what its terms entail. A big reason for this confusion is the language of the law itself; the ADA speaks of nebulous concepts like undue hardship and reasonable accommodation. Words like undue and reasonable are by their nature open to some interpretation, which is not exactly a comfort to employers.
---
Managing Your Managers
As business owners, executives, and supervisors are all aware, managing employees is one of the hardest parts of running a business. You must balance their strengths and weaknesses, their personalities, and their skill sets, all while trying to earn and maintain their loyalty. And then, like a marching band conductor, you must bring them all together so they're working in unison for the success of your organization—each member playing the right note, at the right time, from the right location on the field.
---
Our HR Pros are ready to help
Have any questions about this communication?
Our team of HR Professionals is ready to help you.
Over the phone at:
(877) 880-4772

Online via your
HR Support Center

Available
8am to 8pm EST
Anchor Payroll
350 Clark Drive
Suite 310
Mt Olive, NJ 07828
Additional Contacts
Phone: 800-660-7089
Email: info@anchorpays.com
Copyright ©2019 All Rights Reserved – Terms and Legal Conditions. You are receiving this newsletter as a service of your HR Support Center.
Legal Disclaimer: This message does not and is not intended to contain legal advice, and its contents do not constitute the practice of law or provision of legal counsel. The sender cannot be held legally accountable for actions related to its receipt.