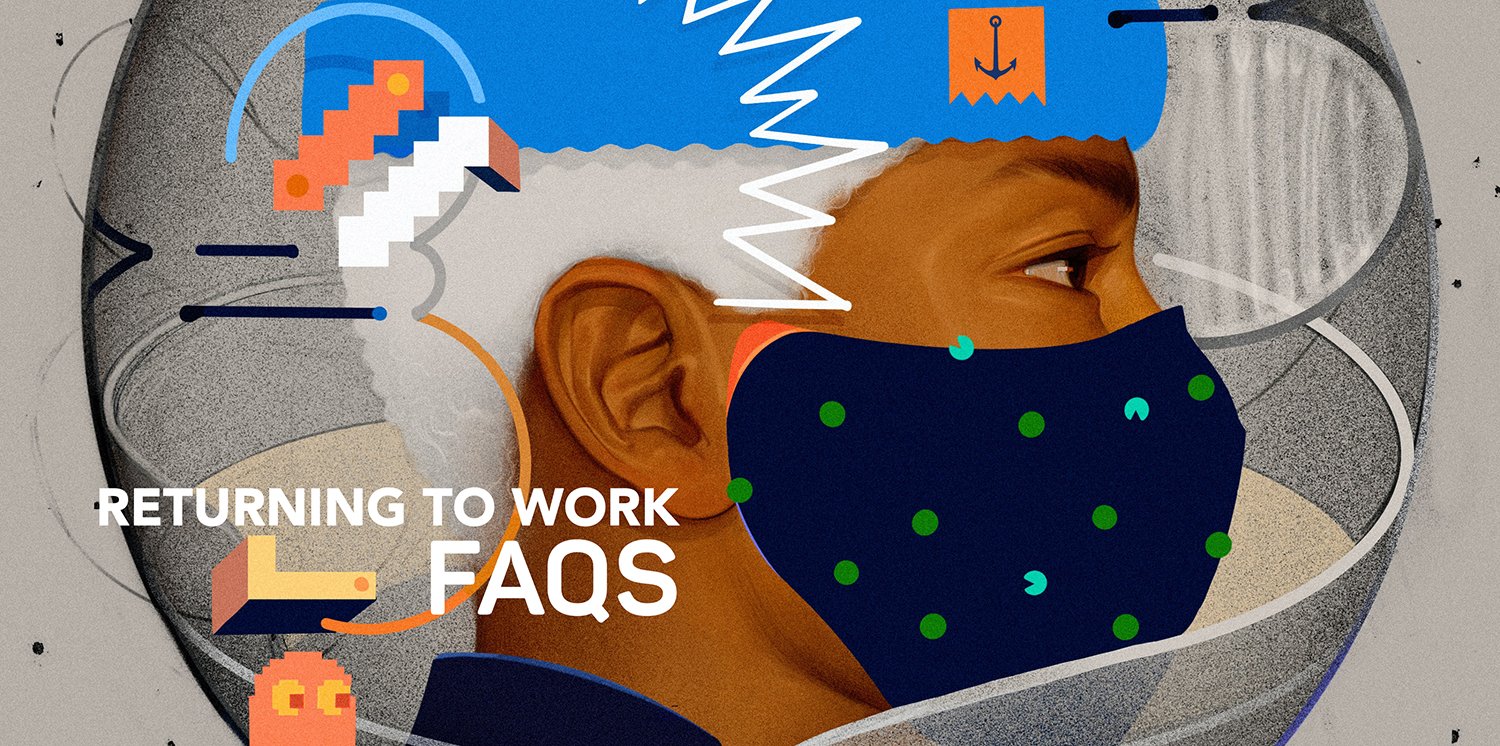 Below are answers to a couple of questions you might have about returning to work during and after the COVID-19 pandemic.
Can we screen employees returning to work for COVID-19?
Yes. Generally, inquiries about an employee's health or a medical exam (like a temperature check) would not be allowed, but the Equal Employment Opportunity Commission (EEOC) has stated that screening employees for symptoms of COVID-19 is allowed since it is a direct threat to others in the workplace. Because of that, you may inquire about symptoms related to the virus, require self-reporting by employees, and take employees' temperatures.
Known symptoms of COVID-19 include fever, cough, chills, shortness of breath or difficulty breathing, muscle pain, headache, sore throat, and sudden loss of taste or smell. As the medical community learns more about COVID-19, additional symptoms could be added to this list. Employers can check this page for currently recognized symptoms.

If you decide to do screenings, make sure you screen all employees; otherwise you may find yourself in the middle of a discrimination claim. And remember that all information about employees' health — including a lack of symptoms or temperature — must be kept confidential.

We are reopening after business closure due to COVID-19. Can we bring some employees back, but not others?
Yes. If you are recalling some positions, but not others, you should document the business reasons why only those positions were recalled. If you are recalling some employees in a certain position, but not everyone in that position, you should document the objective, job-related criteria you used to decide which employees to bring back. Seniority or previous job performance, for example, would be acceptable criteria and relatively easy to defend if you are ever challenged.
For more answers, visit Equal Employment Opportunity Commission (EEOC) and the Centers for Disease Control and Prevention (CDC).