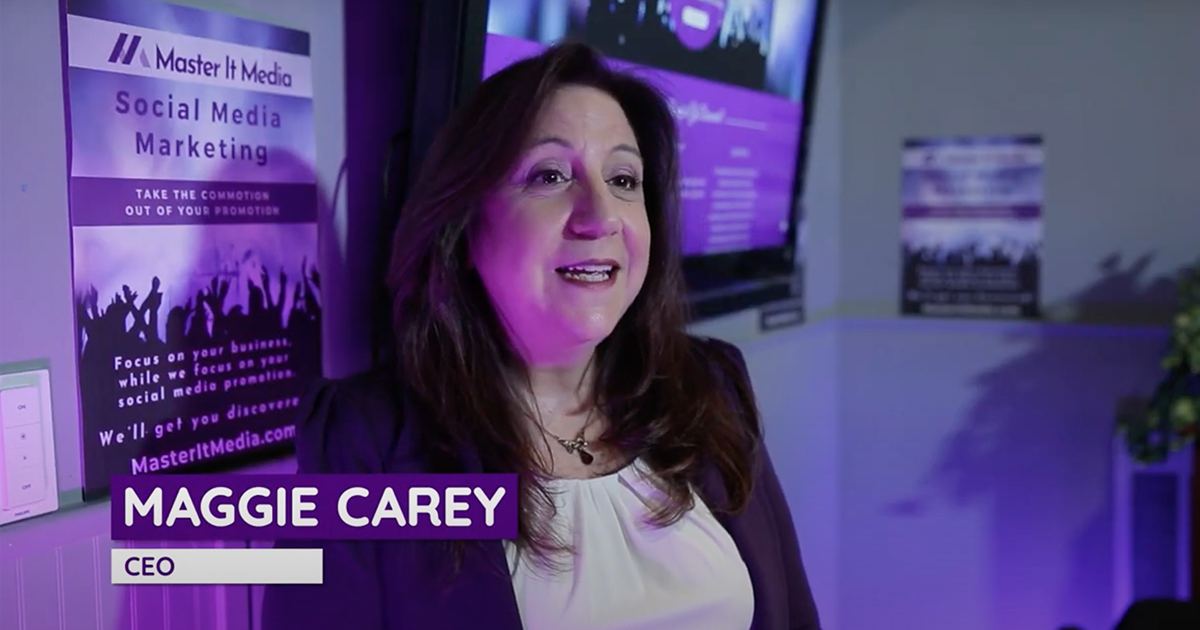 Businesses realize the importance of social media but they don't always have the time, energy, or knowledge to promote themselves effectively on the various platforms. Meet Maggie Carey of Master It Media. She understands the struggles businesses face when trying to use social media. Maggie is a social media strategist with over 35 years of experience in Information Technology. Technology is always changing and it isn't easy to keep up with the ever-changing landscape of social media. Maggie's goal is to educate businesses on developing an engaging social media presence to attract an audience of raving fans.
Social media is becoming the preferred method for many people to learn about businesses. Potential customers are researching businesses online, checking their posts, and reading their reviews. Businesses need to embrace social media to drive traffic to their website, location, phone, or email. The challenge businesses face is that they need to focus on their business, they done have time to figure out the complexity of social media. Master It Media offers a variety of services to meet the needs of local businesses.
For businesses that want someone to just handle their social media by creating content and graphics, posting at optimal times, and analyzing performance, Master It Media has social media management services to handle it all for them. The Master It Media process involves a secure connection to your business' social media platforms without the release of passwords.
For businesses and solo-prenuers who want to handle their own social media but need help figuring out what to post, Tell-a-Prompter is a weekly email coaching service that offers advice, hashtags, prompts, exclusive workshops, and more for a low monthly cost. In addition, Master It Media's YouTube Channel provides over 100 videos filled with free advice, tutorials, and interviews to educate small businesses on a variety of social media topics.
Visit www.MasterItMedia.com to learn more about Master It Media and their services. Check out their YouTube Channel at www.YouTube.com/MasterItMedia. To contact Maggie Carey email maggie@masteritmedia.com.