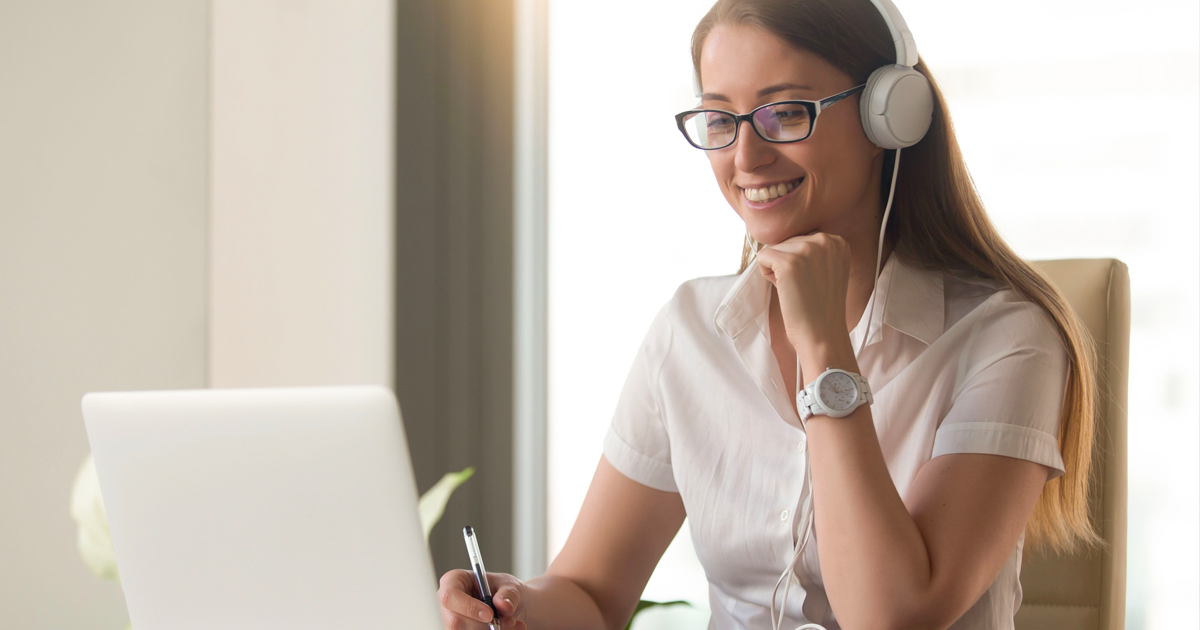 The work-from-culture has suddenly become the norm rather than a rare option. Remote work has made life easier for many professionals, and many companies are sprucing up their remote work policies.
That means finding new ways to communicate with potential new hires. While face-to-face interviews help you get a good impression of candidates and whether they are right for the job, it's still possible to pick the best candidate for the job by conducting remote interviews. That being so, here's some top advice for conducting interviews virtually.
Outline Your Expectations And Share Information Before the Interview
If you want to put your candidates at ease before the interview, it's best to share as much information as you can with them. That's because once they know what to expect and have time to prepare for it, they will be more confident and less nervous during the interview.
Important information that you can share with them includes the interview schedule, what you will be looking for, and tips to help them succeed. Also, tell them how the video conferencing software you will be using works and send them the meeting link ahead of time.
Make Sure Everything Related to The Interview Is In Place
A successful virtual interview not only requires the candidates to prepare, but you must also prepare. Typically, that means making sure the technology is in place, and there won't be any problems with the internet connection during the interview.
Go over the interview schedule and check the questions to ensure they give you a good idea of the candidate's aptitude. For the best results, conduct a mock interview. It can help reveal any areas that need to be improved.
Stick to the Core Matter
Conducting virtual interviews requires a certain level of flexibility. Keep in mind that candidates will be in their homes during the interview, and it's normal for all sorts of interruptions to occur during the interview.
For instance, there may be the sound of a crying child in the background or the barking of a neighbor's dogs. These temporary distractions should not count against the candidate because they are not relevant to whether they can do the job.
However, if the disruptions interfere with the interview too much, you can always reschedule or ask the candidate to find a more convenient location. In any case, try to give the candidate ample opportunity to prove they are the right person for the job, since you were interested enough to consider them in the first place.
Consider HR Outsourcing
Hiring the right candidate can help your company save money in the long run. That's because it decreases turnover, and the right candidate can actually improve the efficiency of your operations and boost productivity.
One of the best ways to ensure you get the right candidate on board is through Hr outsourcing. Not only will HR outsourcing help you with pre-employment screenings and streamlined interview schedules, but it can also help you with professional new hire orientation.
If your HR system isn't compatible with remote work, outsourcing can be more cost-effective. Overall, other benefits of HR outsourcing when conducting virtual interviews include freeing up HR time, and having access to specialized HR professionals can help you secure a better interview outcome.
Interview One Person at A Time
It's true that conducting multiple interviews saves time and resources and can provide a certain camaraderie that candidates are sure to enjoy. However, video calls are more likely to run smoothly with fewer people logged in. Therefore, avoiding team interviews helps to ensure that there are fewer tech issues to deal with.
Kick-off the Interview With Some Small Talk
It's best not to jump right into the interview. Taking a moment to chat casually with the candidate allows everyone to relax and develop a rapport that can set the tone for the rest of the interview. Plus, it's also a great way to study the candidate in an informal setting, so you can figure if they can get along well with others. Once the small talk is over, you can ease into the interview by introducing yourself and mentioning a few relevant facts related to the company.
Give the Candidates as Much Insight as You Can During the Interview
Makes sure you give the candidate as much insight about your organization, its work vulture, and other team members they will be working with. You can take advantage of screen sharing to show candidates the information you need them to know.
As mentioned, conducting virtual interviews is now the new norm, so the advice above will serve you time and time again. Don't let remote working stop you from growing your business and your team, so good luck hiring!