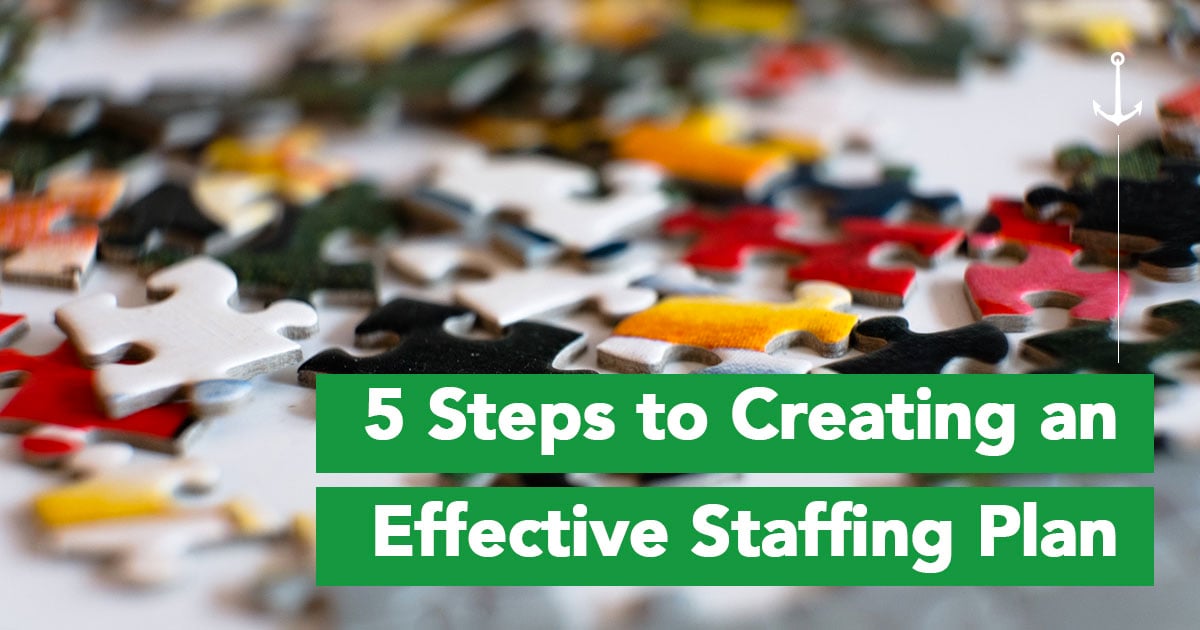 A staffing plan can help you determine the right number of people with the right set of skills to address your business needs. Staff planning is a systematic process that accounts for internal and external changes to help you meet your business objectives.
The following outlines five steps to creating an effective staffing plan:
Develop a job description for each position in the company. Make sure you capture the minimum knowledge, skills, and abilities required to perform the essential functions of the job. Also, consider the necessary qualifications and relationships among the various jobs. After doing so, you may recognize that you have qualified internal candidates or employees who simply need specific individual development to bring them up to speed.
Identify the skill levels of each of your current employees. Look for matches between these skills and your staffing needs. If significant gaps exist, expand your search by considering external candidates.
Review your staff development support. Training opportunities and individual development plans help employees professionally grow with your company as well as help your business build a more skilled, agile, and satisfied workforce.
Track turnover trends to forecast employment cycles (e.g. holiday seasonal employment).
Understand business trends. While acknowledging potential changes in areas such as budgeting and scheduling, account for external conditions that may affect your staffing plans (e.g. employment law changes affecting employee health coverage).